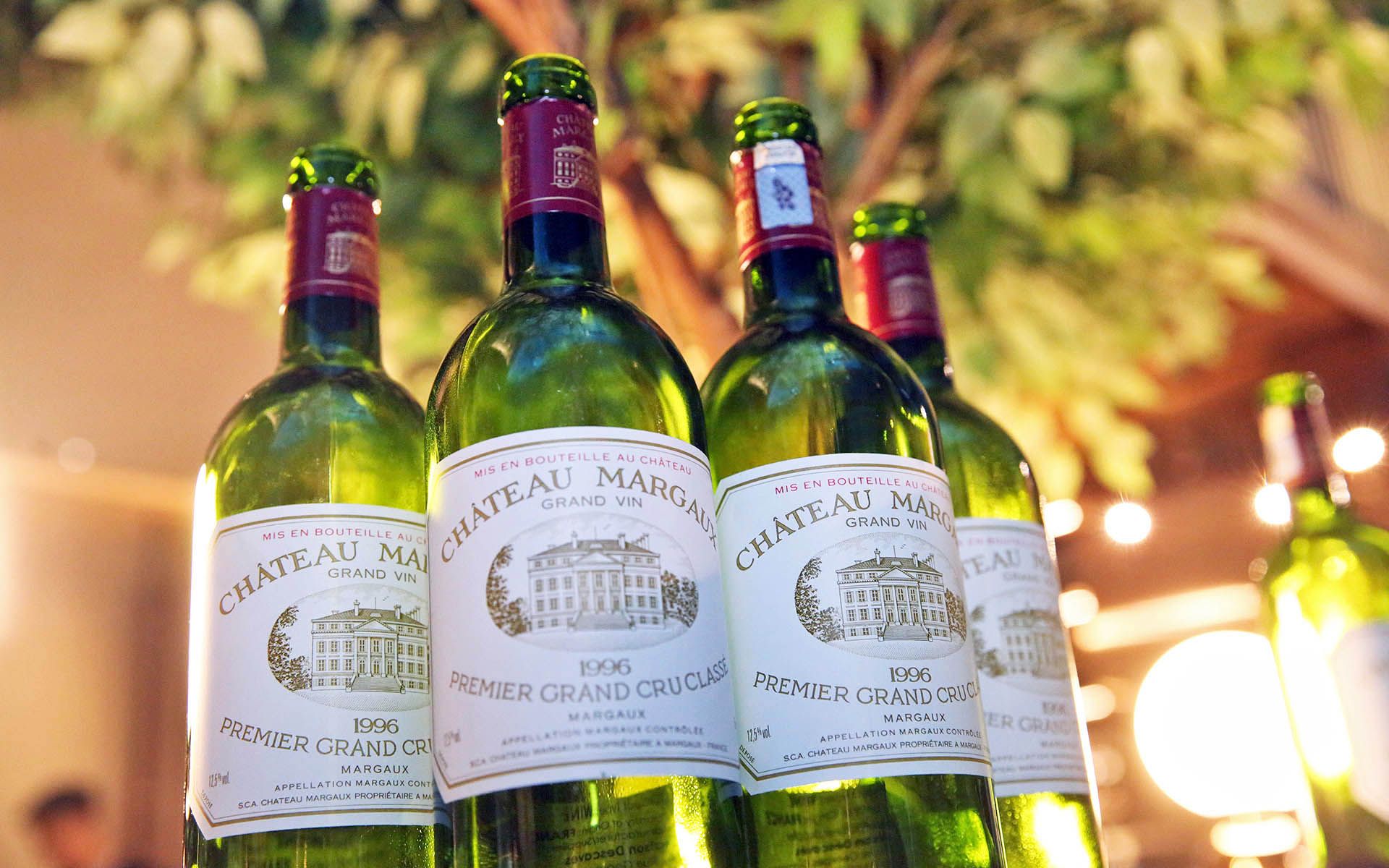 By Samantha Lim
December 26, 2019
Lauded by presidents (Thomas Jefferson) and poets (Edgar Allan Poe), referenced in pop culture (The Office, Mad Men), and drunk by real and fictional heroes (Steve Jobs, Batman), cult wine Château Margaux is served throughout a 6-course meal orchestrated by Bordeaux Liquid Gold and EQ Hotel.
By a stroke of luck, our placard places us next to Aurélien Valance, deputy general manager of the eminent estate, thus permitting the following dialogue to flow: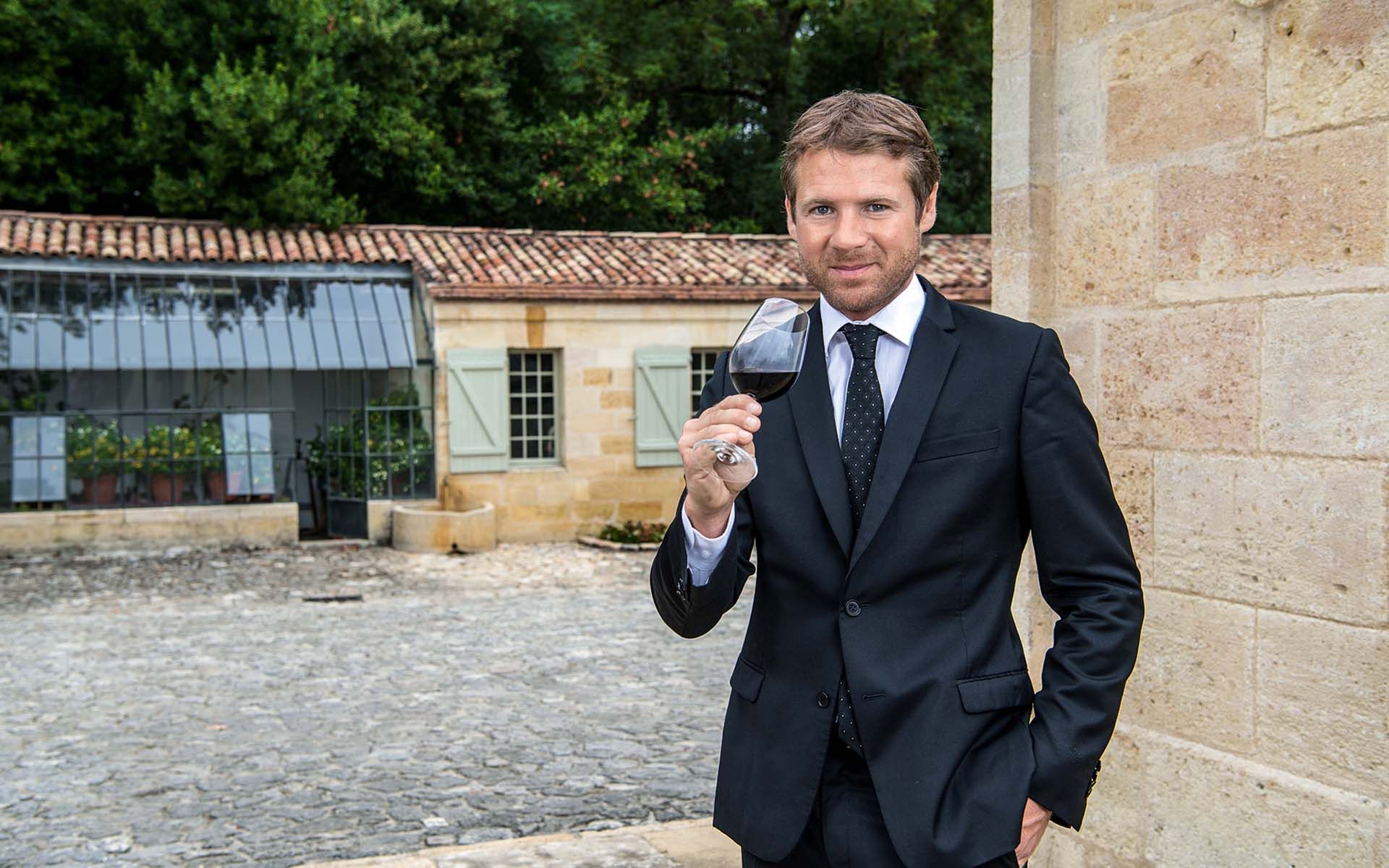 Aurélien Valance. Photo: Corinne Mentzelopoulos
That's quite a stern portrait of you in Château Margaux's information satchel, Monsieur Valance.


There were many, but Corinne Mentzelopoulos, the current owner of Château Margaux, chose this one. She took the photo herself.
Perhaps that's how she sees you.
*Laughs.* Perhaps!
What is Madame Mentzelopoulos like? For someone who took the reigns from her father, she must be iron-willed. But her love for photography divulges a poetic side.
She has four passions: photography, reading, literature and the arts, and lastly, dogs,
Does Château Margaux have an heir or heirs?
Corinne has two daughters and one son. Alexandra Petit works closely with me and takes care of social media, marketing and communications, while the second daughter specialises in the fine art in London. As for the son, who is 26 and fresh out of wine business management school, he will join us in a few months, which is very important, as we'll have the new generation next to the old.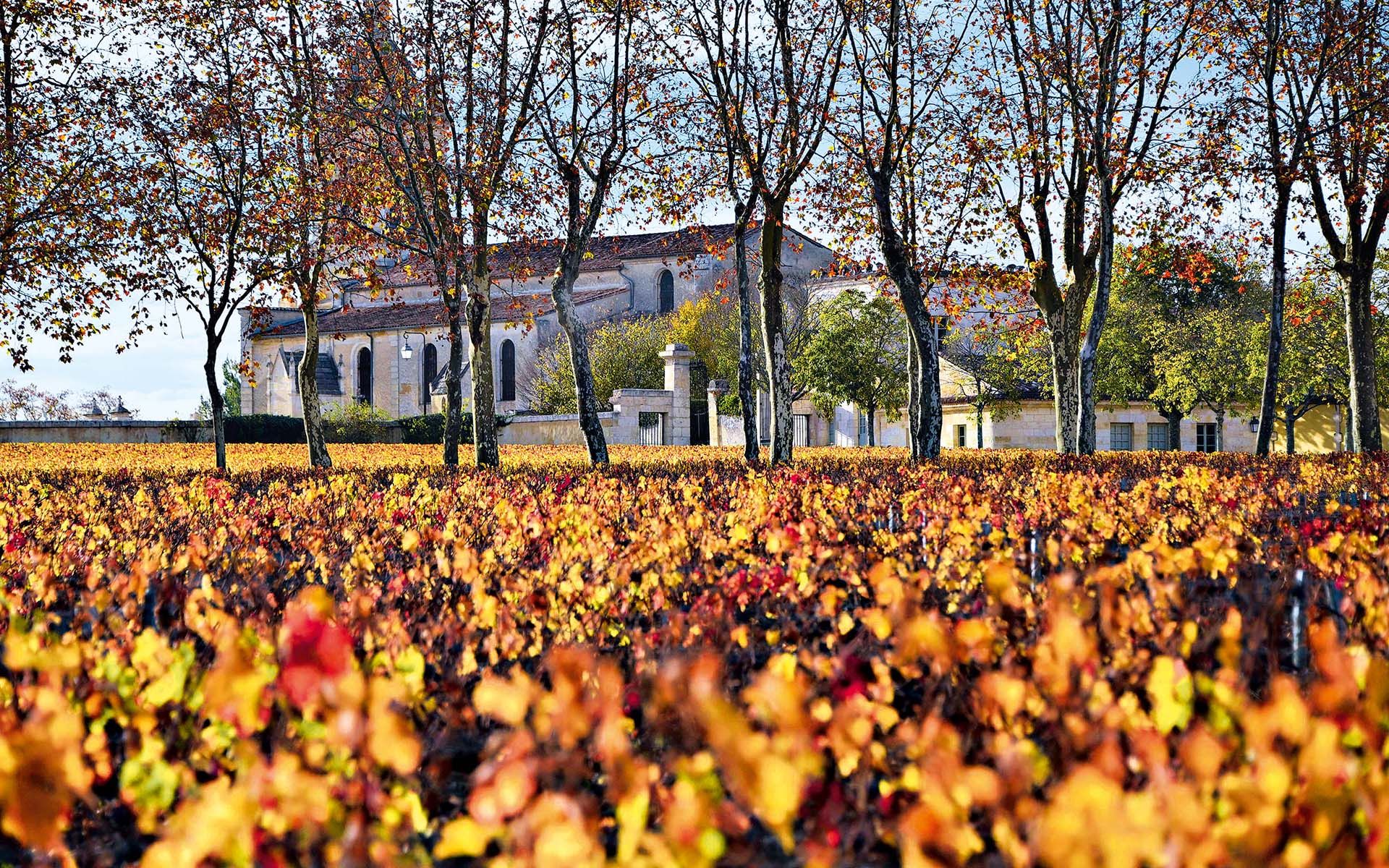 Vineyard and church in Margaux. Photo: Château Margaux

The estate's history isn't so straightforward, is it? After all, it changed hands so many times.
Yes, especially since we're so fond of beheadings in France—that's what happened to the owner of Château Margaux in 1789, after the French Revolution. Elie du Barry was her name.
Paint me a picture of strolling through the estate.
It is honestly the most gorgeous castle you can find in the region. What is unique is that, because of all these big trees on the grounds, you don't see the château immediately. Suddenly it creeps up on you, and it's magnificent.
"Some say that Château Margaux resembles the 'Versailles of the Médoc."
As it was built in 1810, it has these Greek columns, which at the time, were very popular. It's composed of multiple buildings that were built between 1810 and 1815, save for one building from 1765, and another we commissioned to the architect Norman Foster in 2015.
The Norman Foster?
The one and only. We wanted to find the right artist to create something that would work well with the landscape. It's been 400 years that we've been making wine on the same terroir.
What does this contemporary building's purpose serve?
It is a vat room. The vineyard's 80 hectares were previously divided into 25 big plots, so we needed 25 big vats to vinify everything. But we're doing things differently now by dividing the 80 hectares in 100 smaller plots. The new cellar has allowed us to add 75 more vats.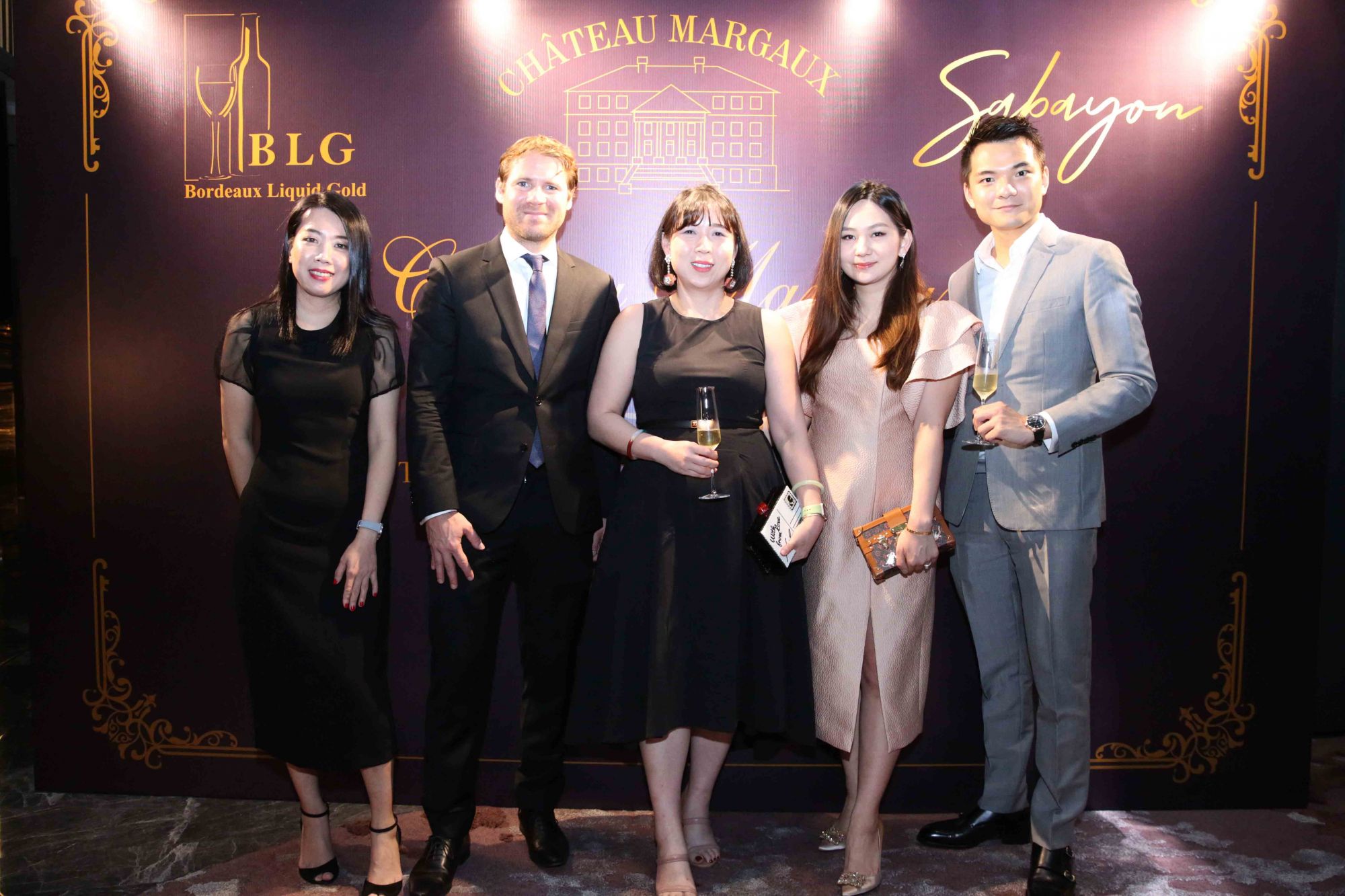 What's Château Margaux's production like these days?
We produce less than before, in fact.
Quality over quantity?
One big factor for the improvement of our wines has been our method of selection.
How does this tie in with Château Margaux's second and third wines, Pavillon Rouge du Château Margaux and Margaux de Château Margaux.
In Bordeaux, a blend of the best plots is always better than any single element. There may be 100 different wines in our cellars, but we don't sell 100 wines.
"The magic lies in our blends."
Every January and February, the technical team will get together every Wednesday and line up the 100 wines. We will taste each wine many times, and create different cocktails out of as many combinations as possible—this goes on for two whole months. At the end, we only take a third of the glasses, which means Château Margaux is now one-third of the production.
Next comes the second phase: after putting away all the glasses that were used for Château Margaux, we add 70 glasses, and the same bosses will try everything to determine what makes the best blend for Pavillon Rouge. By now Pavillon Rouge has been whittled down to 25 glasses.
The process is repeated for the ensuing selections. This is how we improve quality: by taking step after step after step.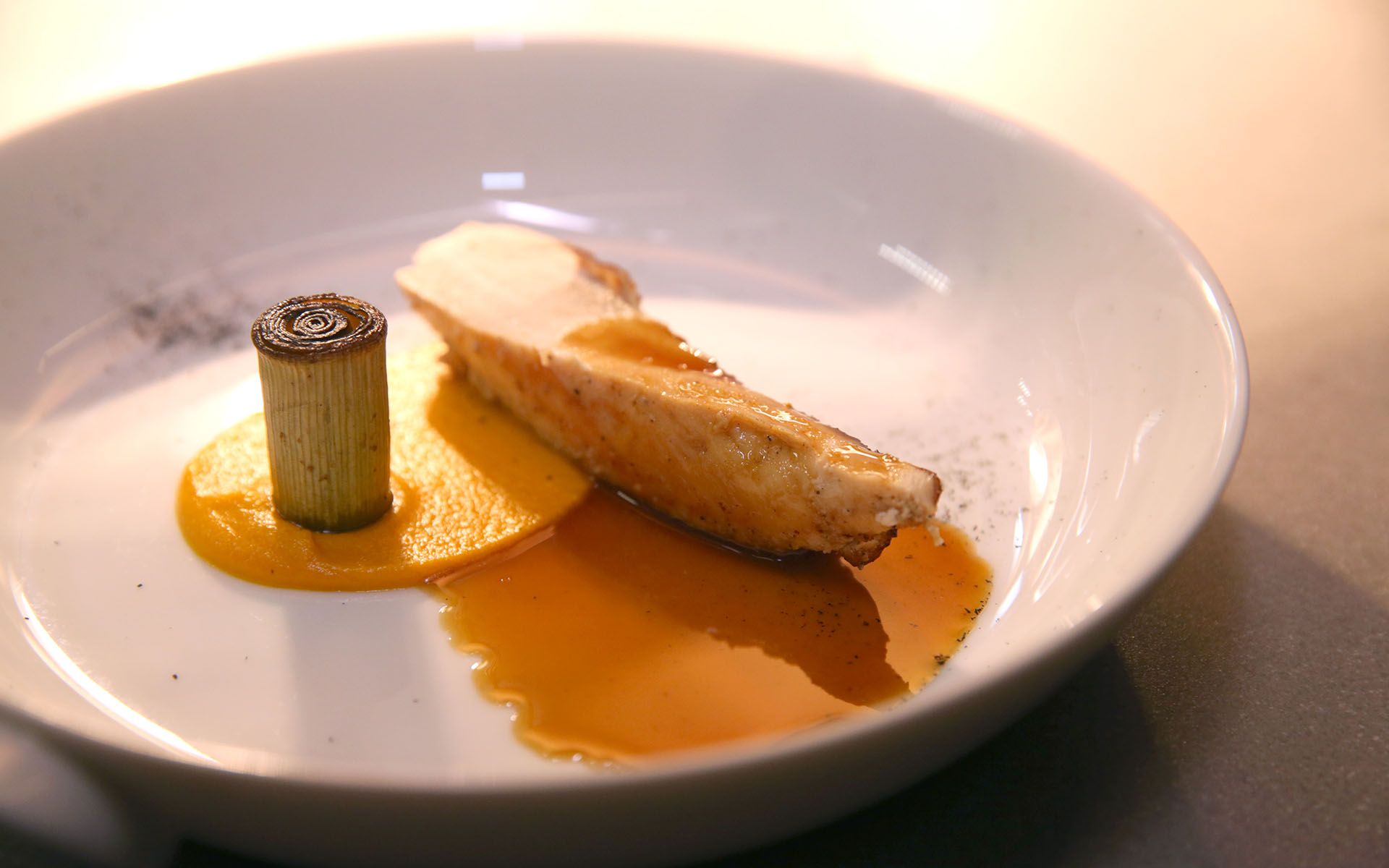 Buttermilk-Marinated Free-Range Chicken | Crispy Skin | Baked Leek | Tarragon Jus. Pairing: Pavillon Rouge 1996

In brief: to improve the quality of Château Margaux some time ago, we created Pavillon Rouge, and then to improve the quality of Pavillon Rouge we created Margaux de Château Margaux, and then to improve the quality of Margaux de Château Margaux, we created four other selections.
It's going to be interesting for you to compare Pavillon Rouge 2009 and 1996. One way of looking at it is that the 2009 is a very young child whereas the 1996 is a young adult. However, we were more selective with the 2009 than with the 1996, as we already had our third wine in the 2000s, not prior.
While the 2009 is more 'intelligent,' the 1996 has more maturity on top of this beautiful perfume, and of course, the food is going to match the different personalities of the wines.
We've exchanged much thought on the reds. What should novices know about Pavillon Blanc?
Pavillon Blanc makes up a whole third of Château Margaux's production!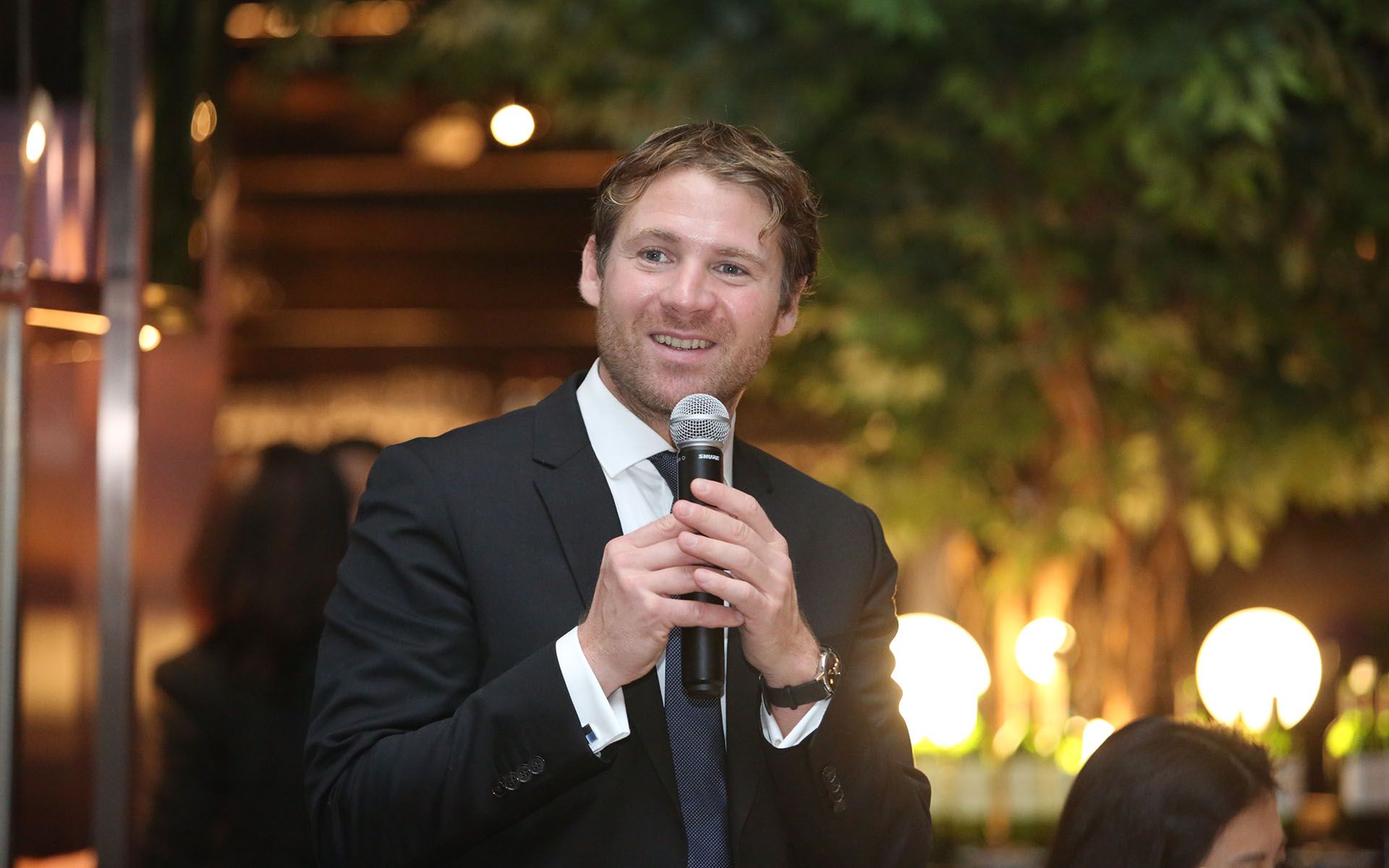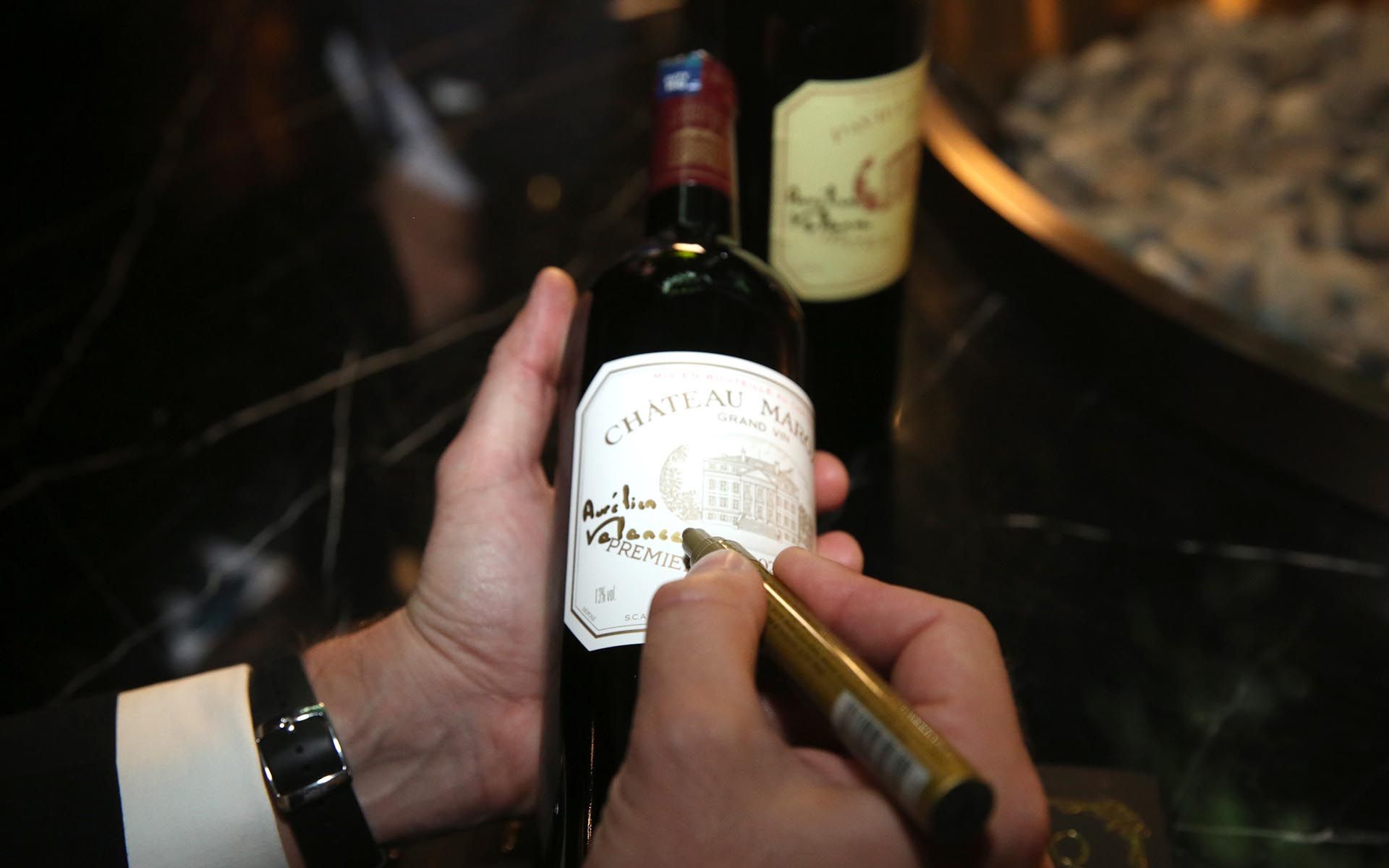 Aurélien Valance, deputy general manager of Château Margaux
Didn't you say New York was home, once upon a time? Were you in wine at the time?
Yes! I created a wine imports company called Vintus. We had two partners in the beginning. And then two, three, five, twenty… I'm sure you know Guigal and Bollinger Champagne. I was happy in New York and the job was fabulous, but a proposal from Château Margaux came in... and you don't say no to Château Margaux.
photography BORDEAUX LIQUID GOLD